Review of 2023 season in Letnia Kuchnia guesthouse
2023 is our 4th season at Siedlisko Letnia Kuchnia. Coincidence of the year, we welcomed a Belgian group to start which decided to come back to close and celebrate our intensive summer season.
A growing loyalty of our visitors : our best success
Besides, what does a season at Letnia Kuchnia represent? That's around 170 adults and 70 children sleeping over 5 days on average. It is around 80% of polish citizens and 20% of internationals. This year, we hosted people from France, Germany, Austria, Belgium,  Syria, Venezuela, Canada and even Japan.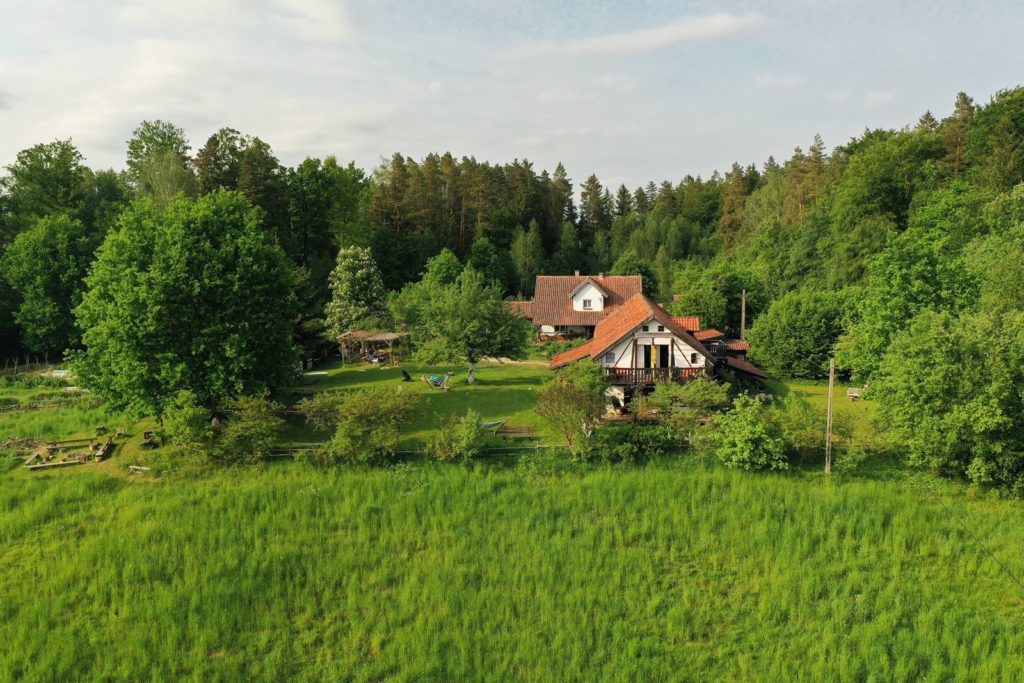 4 seasons after opening, Letnia Kuchnia has the immense satisfaction of having 50% of our visitors who come back every year… for our greatest pleasure. 😊
New season means always something new and positive
2023 is the first summer of our little hens. They give us their most beautiful eggs every day. More information here.
This year, it was also the first wedding in Letnia Kuchnia. A 3-day cosy event celebrated by Barczewo Town Hall. A concentrate of sun and love for which we thank Karina and their family.
In July and August, we hosted Annka, our german friend living in Nurember / Germany. We met Annka in Spain 6 years ago in a wwoofing camp.  Now she frequently visits us. This year, she took opportunity of a small professional change to visit us for 2 months and helped us. She gave a hand in the garden, in the kitchen. She baked beautiful cinnamon rolls for our guests. Thanks a lot !! 
In addition to that, we love to mention that 2023 is the first year of our second vegetable garden. It was a great success with lots of tomatoes, zucchini, peas, spinach. 150 m2 which allow us to diversify and significantly increase our annual production. The road to abundance is now in front of us !!!
Additional steps towards a certain autonomy!
2023, it is many many jars (more than 1500) made within summer, jars of all kinds… Strawberry, blackcurrant, redcurrant, mirabelle plum jams, etc… green beans and plain carrots… polish cucumbers, pickles, tomato sauces, apple compotes, elderflower and quince syrups, etc. After 4 years, our plantations, our organization, the precious help of MAMUNIA (Ela's mum), make us more and more able to anticipate our needs for winter and following season.
2023 is also this mixed feeling about the climate which continues to warm up. So, no doubt that for the first time, we were hot in September, even very hot… but the summer drought was somehow dramatic. This reminds us that disruptions are never far away and as always, it is when they are visible that they are frightening.
There you go, 2023, that's all of that. It was also Ernest celebrating his 5th birthday. It was a year with its part of adventures. There are always projects in our heads and it's of course the excitement of welcoming our next guests from May 2024.
See you soon and until then, we recharge our batteries!!!