Siedlisko Letnia Kuchnia
Summer Kitchen Guesthouse
" In the past during summer time, my grandma always cooked in the summer kitchen.
This place had some magic. For us, children, it was a time for absolute freedom.
I will always associate summer cuisine with delicious food. Strawberries and gooseberries in June, tomatoes in July, golden cereals in August and the best apples ever in September. In addition to that a table set on the grass and blissful laziness… " Ela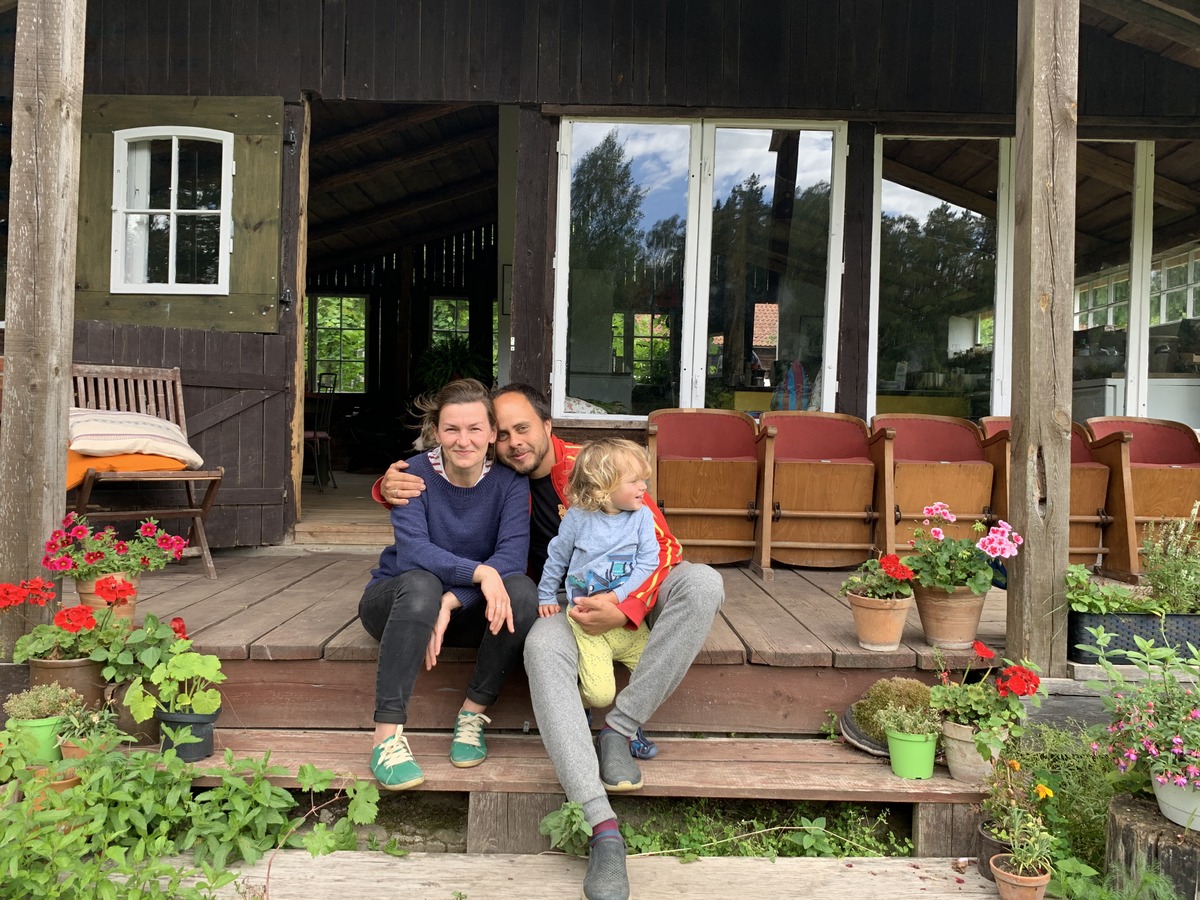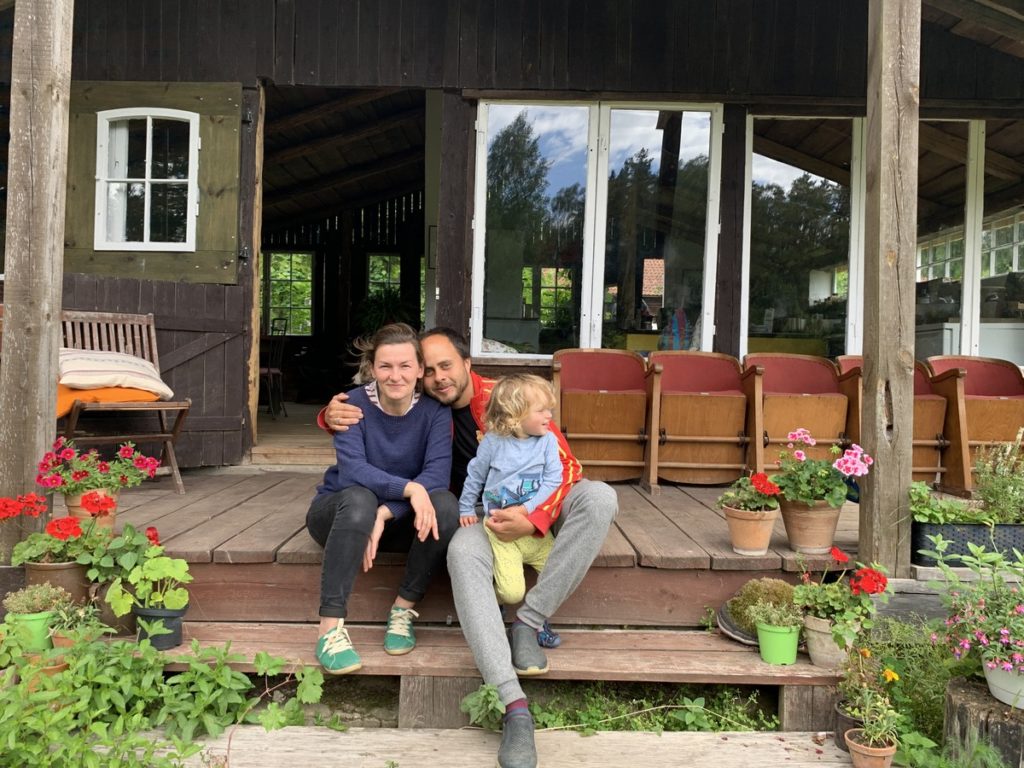 The heart of our guesthouse in Warmia is the Summer Kitchen. This is where we spend most of the time: cooking, eating, chatting, listening to music. From the terrace of our Summer Kitchen we usually enjoy a view of wild deers or storks coming to the pond. In the evening our place is perfect to talk around a dinner and put the world to rights. We also often finish around the campfire surrounded by frogs croaking. Pure madness, we promise…
Pleased to welcome you – Ela, David and Ernest (5yo) as well as Sikkim and Misiek (our dogs)
What our visitors think about Letnia Kuchnia 
I have the impression that no words can describe the splendor of this place. Location, nature, wonderful and really lovely hosts, openness, laughter, cuisine (❤️), love, tolerance, freedom of mind, atmosphere, silence, no Wi-Fi. It's really Mindspa. I love this place with all my heart.
What a place! In fact, this sentence contains everything that could be said about the Summer Kitchen. Fantastic owners - Ela and David, who create real culinary wonders in this Summer Kitchen and with whom you can feel like with friends for years. A sensational, atmospheric place where you can relax, like nowhere else. It is only a matter of time before you return to Summer Kitchen. See you soon
A great place. First of all, peace and quiet, the only sounds are the sounds of nature. Secondly, the location, next to the forest, next to beautiful fields. Third, lots of attractions - bikes, lakes, forests, walks, animal watching or just rest and relaxation. And fourthly, the hosts, the owners are extremely nice and made us feel like friends for years. Additionally, very tasty meals, hearty and healthy, made with local and natural products. We heartily recommend!
Click on the following items for more reviews …