Siedlisko Letnia Kuchnia
Summer Kitchen Guesthouse
" In the past during summer time, my grandma always cooked in the summer kitchen.
This place had some magic. For us, children, it was a time for absolute freedom.
I will always associate summer cuisine with delicious food. Strawberries and gooseberries in June, tomatoes in July, golden cereals in August and the best apples ever in September. In addition to that a table set on the grass and blissful laziness… " Ela, Guesthouse co-owner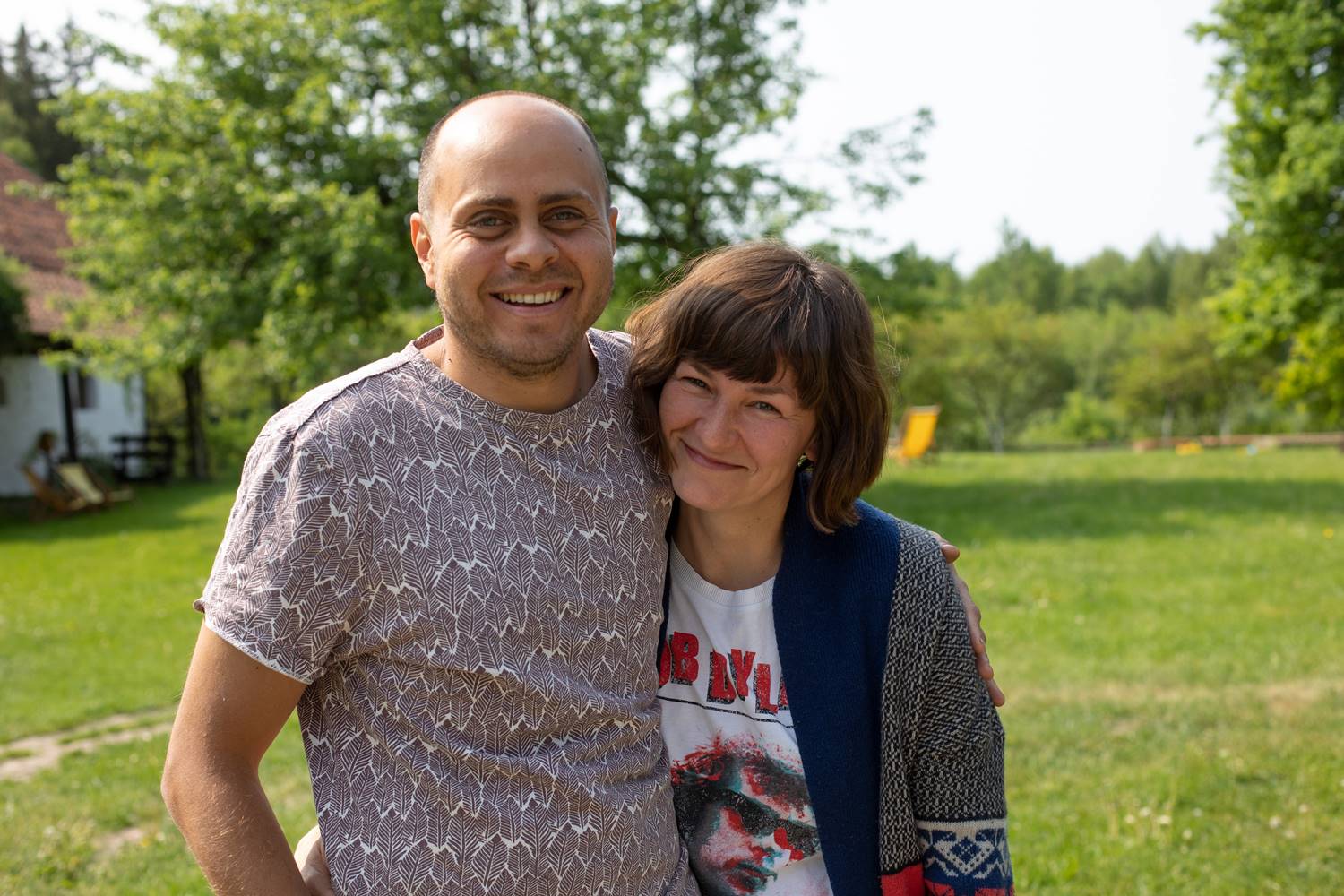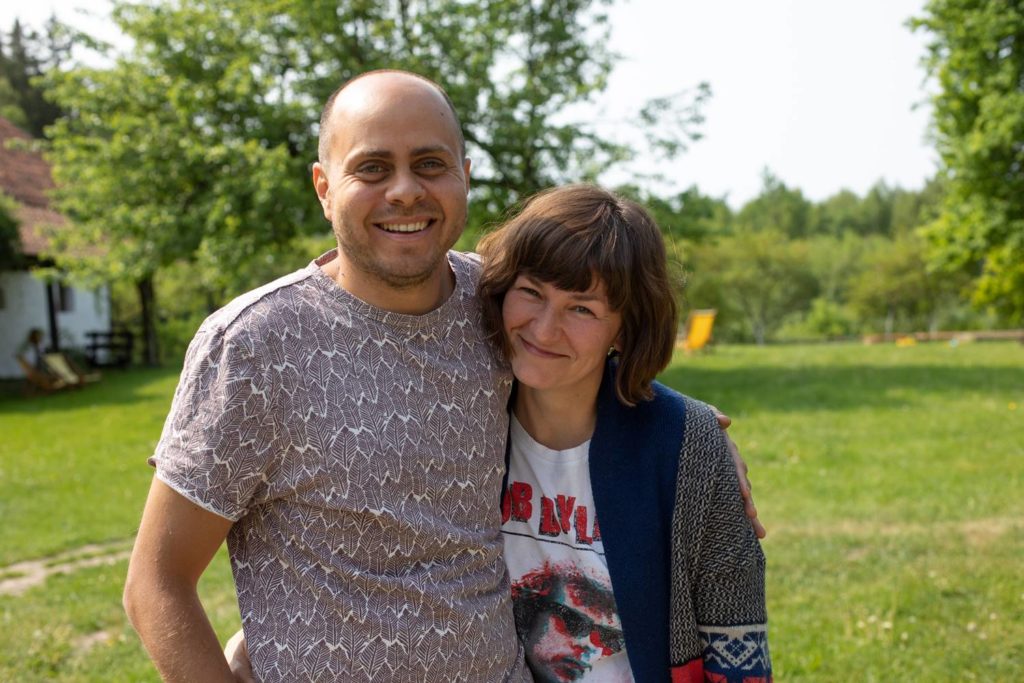 The Siedlisko Letnia Kuchnia is an eco-friendly guesthouse located in the beautiful lake region of Poland: the Warmia – Masuria region. About fifteen kilometers from Olsztyn, we offer a green setting in the countryside. Our property is surrounded by forests and offers an ideal opportunity to reconnect with nature.
Our holiday accommodation only offers half-board, with breakfasts and dinners served at a shared table. In the summer kitchen, heart and soul of our estate, this method remains the best way to create a warm and unique moment around fresh products from the vegetable garden.
With Ela, my wife, and Ernest, our 6 year old boy, we are proud to offer you a stay where the sum of our life experiences and our deepest inspirations promise you an authentic stay, an ecological break and a little our peasant way of life.
We await you with impatience, desire and curiosity about this upcoming meeting. Here, conviviality and sharing are the key values that we strive to pursue and we wholeheartedly hope that you will enjoy it as much as we do.
See you soon. David, co-owner of the guest room.
#sustainabletourismpoland
What our visitors think about Letnia Kuchnia 
I have the impression that no words can describe the splendor of this place. Location, nature, wonderful and really lovely hosts, openness, laughter, cuisine (❤️), love, tolerance, freedom of mind, atmosphere, silence, no Wi-Fi. It's really Mindspa. I love this place with all my heart.
What a place! In fact, this sentence contains everything that could be said about the Summer Kitchen. Fantastic owners - Ela and David, who create real culinary wonders in this Summer Kitchen and with whom you can feel like with friends for years. A sensational, atmospheric place where you can relax, like nowhere else. It is only a matter of time before you return to Summer Kitchen. See you soon
A great place. First of all, peace and quiet, the only sounds are the sounds of nature. Secondly, the location, next to the forest, next to beautiful fields. Third, lots of attractions - bikes, lakes, forests, walks, animal watching or just rest and relaxation. And fourthly, the hosts, the owners are extremely nice and made us feel like friends for years. Additionally, very tasty meals, hearty and healthy, made with local and natural products. We heartily recommend!
Click on the following items for more reviews …